Morocco Lovely Trips is a Travel Agency founded by native Moroccan Berber people. Descending from the indigenous inhabitants of Morocco and more specifically from the Sahara Desert.  Our specialty is that we organize all sorts of Tours and Excursions, Authentic Journeys, Morocco holidays, Desert Trips from Marrakech to Erg Chebbi Dunes or to  Zagora  Desert  Adventure, Camel Trekking Excursions in Merzouga, in case you are wondering when is the perfect time to visit Morocco it shall be according to what you plan to do during your holidays.
If you are more interested in seeing highlights from Morocco like Marrakech, Nomad Berber villages, camel trekking in the desert over high dunes, Desert Trips from 5 Days Tours Marrakesh To Fes, or big cities like Rabat and Casablanca and also if you are eager to open up to the Moroccan culture then all you have to do is contact us.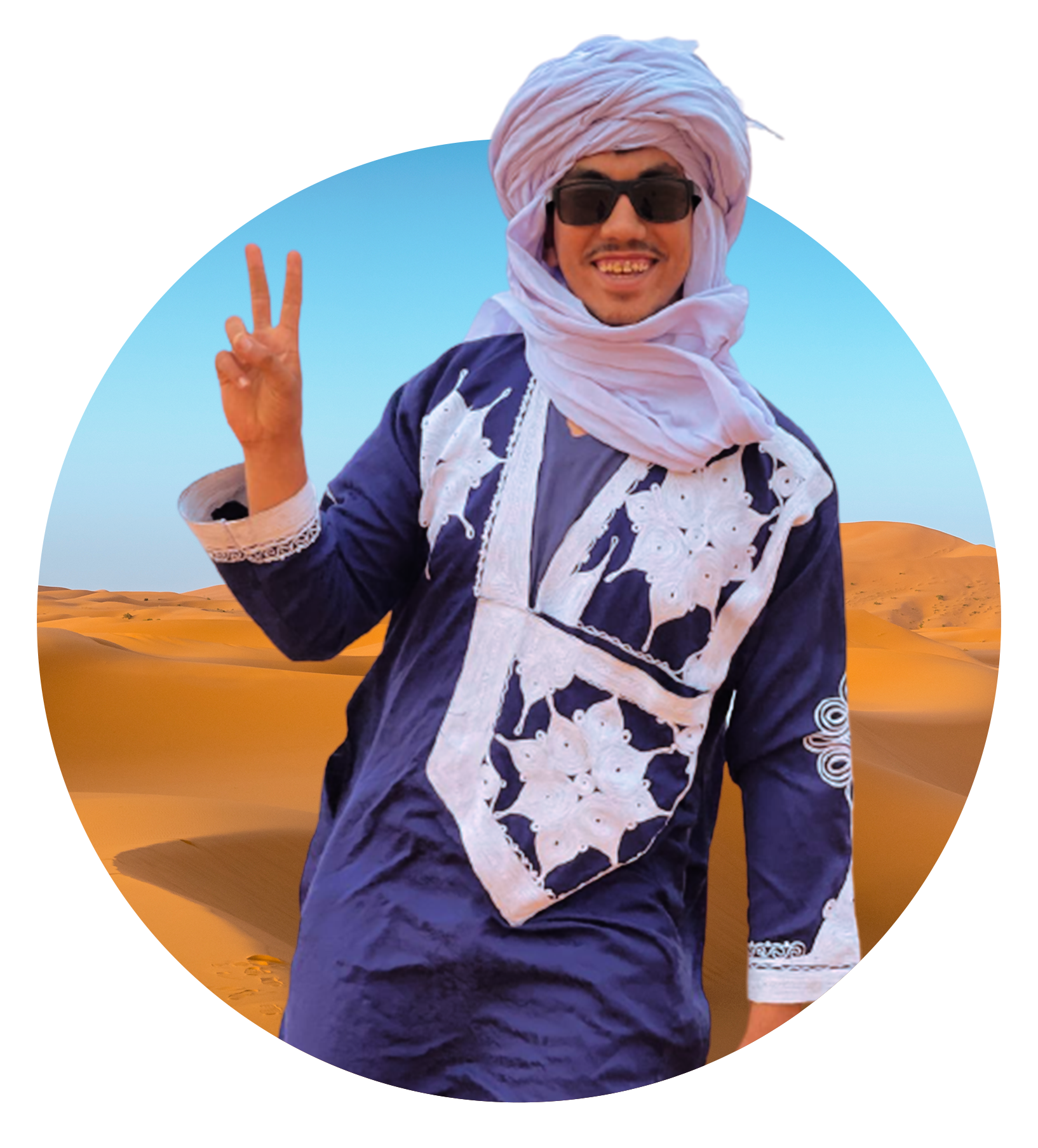 Why CHOOSE Us
At Morocco Lovely Trips We work only with experts in their domain, each guide speaks multiple languages to facilitate the journey process and make the most of your Morocco vacation. You may know as well that Moroccans are famous with their hospitality and will encounter that as Nomad people will invite you to their tents and share a cup of tea with them while exchanging words. We are open to hear any adjustments any modification you would like to add to your trip, and even if you are ardent to customize your own trip we are willing to make that happen. We invite you to browse through our site to explore the extensive tour Travel services and Tour Packages.
Morocco Lovely Trips have been on this field for over 15 years, we know the outs and ins of this business, we have come to develop our tours to what every Morocco's ardent fan would desire to visit the most. We are natives, and each one of us has a culture within Moroccan culture and that we are willingly happy to display it. It is our passion to make people from all around the world fall in love with Morocco.
 We have specialized drivers that are willing to pick you up from wherever you are, hotels, riad, airport, railway station or port. Whatever suits you best. As we have mentioned we could customize trips for you according to your interest, budget and whether you are traveling alone, in small groups,  couples, families, Friends, students, independent travelers, families with children , traveling solo, solo women… etc we are here to make your visit to Morocco worth the while.
 If comfort is your number one condition in your travels then we will provide you with comfortable transports 4×4 vehicles, minivan or bus.
And if you are already here in Morocco and want to have an excursion somewhere we will be honored to take procedures. Please try to contact us as soon as possible to book your place.
The history of this kingdom is rich with influences on Moroccan art, Customs, Clothing, Food the culture diversifies in every region. We also offer from all the major cities like Marrakech, Casablanca, Agadir, Rabat and Fes and  all of Morocco's Majestic imperial cities and Southern Sahara Desert.
Morocco always have managed to exceed one's expectation, and tourists always leave in awe.
Do you have a special guest that you want to spoil with a VIP or Luxury tour in Morocco? Our attentive Morocco tour advisers are willing to plan that and acquire your special needs to get your complete satisfaction.
 To reserve your tour and plan together your trip, please feel free to contact us in order to talk about the tiniest details about your trip, we will be more than happy to clarify all what seems ambiguous. We surely look forward to hear from you.
Get In Touch Quickly
Contact us for any questions you have, or if you want to customize your own tour. Our prices depend on the type of accommodation/ transportation you will choose and the number of persons per tour.
Feel free to choose any way to contact us, via the form bellow, WhatsApp or phone.